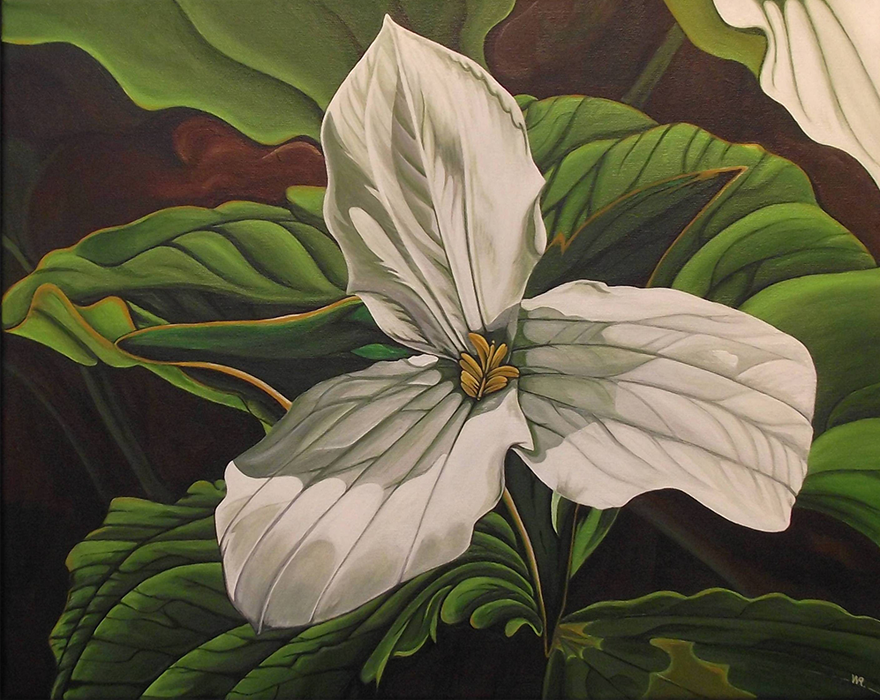 Wendy Russell was born and educated in Toronto, Ontario, and from an early age loved to sketch and paint. After spending seven years in Alberta with her Air Force husband, she moved with her three children to Dartmouth, Nova Scotia. Nova Scotia, with its beautiful scenery and prolific art community brought her passion to the surface. After 12 years in Nova Scotia, she relocated to Barrie, and then the summer of 2010 saw Wendy and her family make the move to Kanata, Ontario. 
Primarily a self-taught artist, working in acrylics, Wendy Russell enjoys the process of drawing and spending time developing the composition of each work. She paints the natural world, landscapes, seascapes and stylized florals that are saturated with colour, and presented in a unique fashion. She has been influenced by the works of Canadian artist, Lawren S. Harris, for his bold and vigorous depiction of the Canadian landscape, as well as American artist, Georgia O'Keeffe, most notably for her paintings of large, oversized flowers.
Wendy Russell's works are in corporate and private collections across Canada and the United States. She has exhibited at the Art Gallery of Nova Scotia Art Sales and Rental. She was a member of the Dartmouth Visual Arts Society, the Halifax Contemporary Art Society, the Barrie Art Club, and is now a member of the Ottawa West Art Association. Wendy also volunteered as the Art Display Coordinator at the Cole Harbour Library, N.S., and taught Introduction into Drawing at Terry Fox Elementary in Barrie, Ontario.