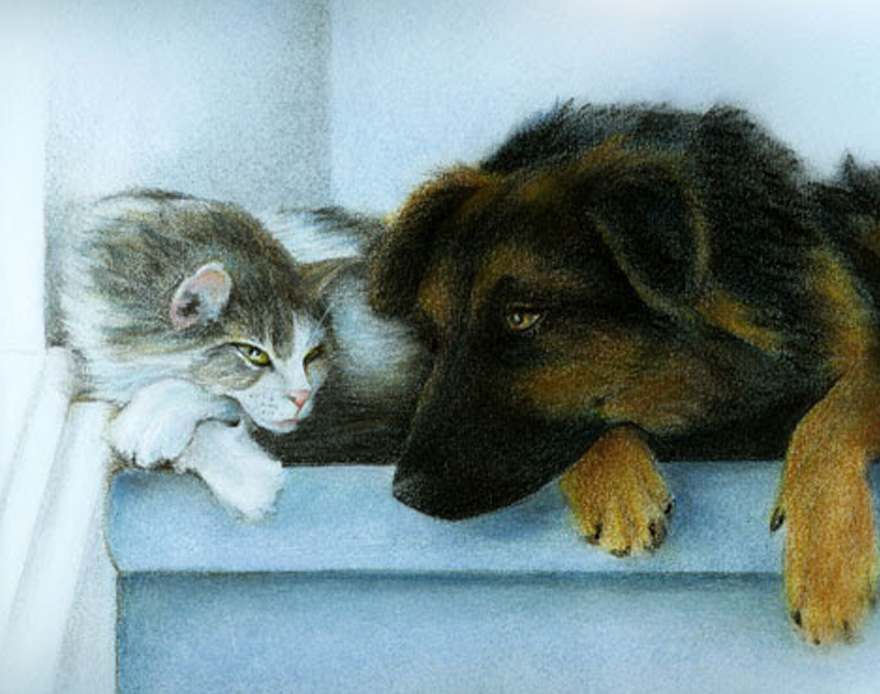 Canadian artist and designer Suzanne Moxon, was born in Moose Jaw, Saskatchewan and then grew up on the South Shore of Montreal. She later moved to Ottawa to obtain her B.A. in English and History from Carleton University. Afterwards, Suzanne attended Algonquin College for a diploma in Graphic Design.
After over a decade working for the Federal Government as a designer, Suzanne left to take the Interactive Multimedia program at Algonquin College. She then spent seven years as a visual designer with a tech learning company and online university, creating computer-based courses.
While still happy to take on contracts as a freelance designer, Suzanne has come full circle to what drew her to visual art in the first place. More often these days, she finds herself engaged in her early passion for drawing and painting for the sheer pleasure of it. From time to time, she enjoys experimenting with digital art. In the process, she continues to learn and grow as an artist.
Suzanne derives inspiration from nature, the sky and colours in light. She will also explore certain subject matter in series. The current obsession is birds. Some have said her artwork evokes a tranquil feeling. Her favourite mediums are acrylic paint, dry pastel and coloured pencil.