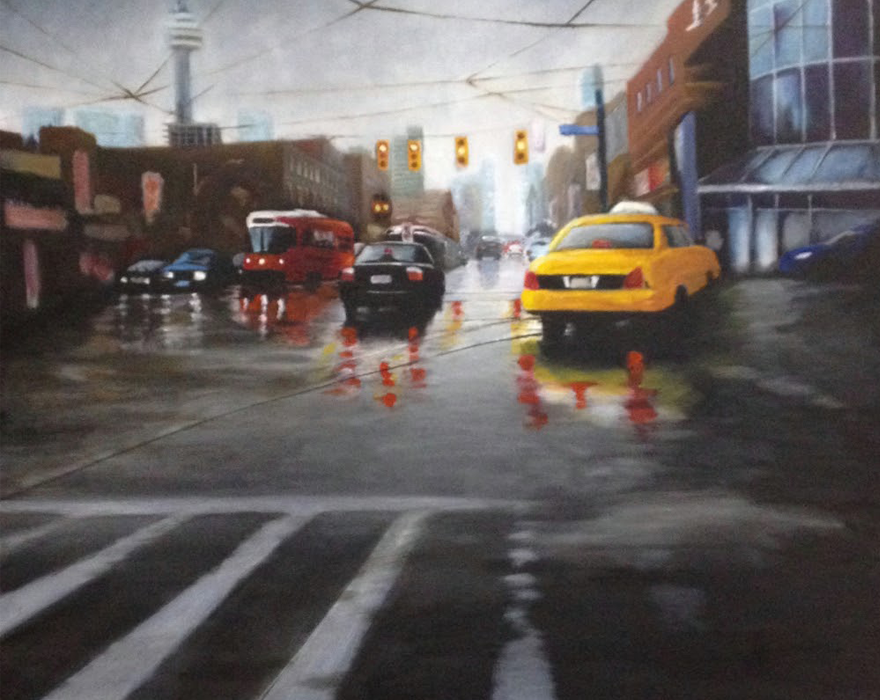 Mok Tse is a self-taught portrait and cityscape painter. He received no formal training in art but has had a natural talent for visual art from a very young age.  
Mok draws inspiration for his portraits from the subjects themselves – their faces, names, interests, life stories, and families. Sometimes he sees them as a portrait immediately; who they are is apparent right from the start. Other times, it is a process of learning more about the subject before the right setting, surrounding, and pose are brought to light.
In addition, Mok has taken an interest in painting cityscapes. This was inspired by his love of travel and the cities he has visited around the world. He is fascinated by the architectural characteristics of buildings: old and new from the Far East to the Middle East to Europe and the Americas. Most important of all is how they come together to form a vibrant backdrop to an exciting city life.