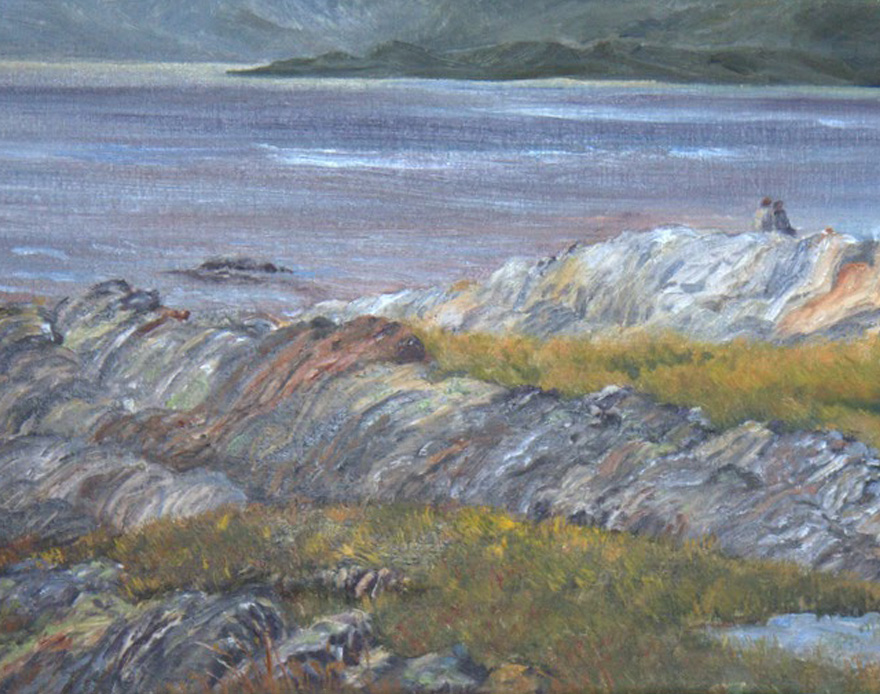 Born in Scotland, raised in Montréal, Carol Leslie Lambert (previously Anderson – Dorofi), a former professional fashion designer of women's evening wear, worked in systems analysis/design prior to returning to a full-time artistic career.
Leslie has been drawing since childhood and taught watercolour painting for over a decade at various venues, including the Ottawa Carleton District School Board, the previous Visual Arts Centre, Orleans (VACO) and numerous community centres in Ottawa and Gatineau.  She has, in the past, been part of the management team in Galerie Old Chelsea, volunteered her time with Arteast, the Ottawa Art Association, the Ottawa Tulip Festival, and on the Board of Directors of VACO.  She is sought after as a jury member for exhibitions in Ontario/Quebec locations.  
An award winning artist, she has participated in numerous group shows in the National Capital Region, including Galerie Old Chelsea, Promenade Arteast, the Ottawa Art Festival and the Ottawa Tulip Festival.  She has held many successful solo exhibitions in Ottawa, Gatineau and Brussels. 
Her paintings are privately held throughout North America, Europe, Japan, Australia and New Zealand and are in the public collection of the tiny town Séguret, in Provence.