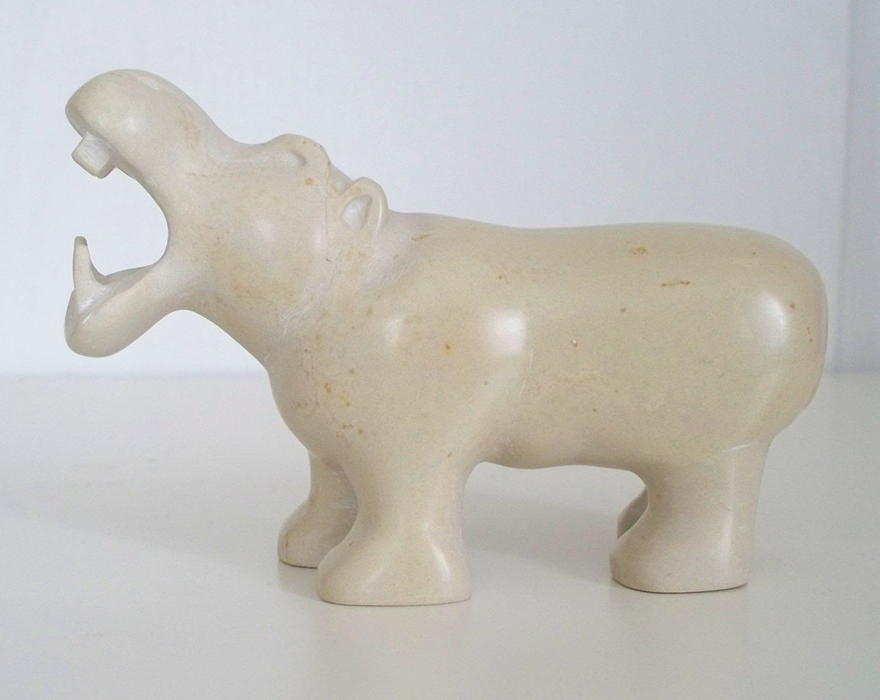 Kevin Hopkins is a self-taught sculptor living in Wendover, east of the city of Ottawa. Kevin started carving in 2005, but found it difficult to continue working with stone (and the dust it produces) while living in a small Ottawa apartment. Since moving to the country, Kevin's creativity has finally been able to flourish.
Most of Kevin's pieces have been commissioned for private collections and he enjoys interpreting a client's concept through his unique vision. Carving in soapstone, serpentine, alabaster, marble, limestone and a variety of other materials, Kevin believes that the final piece should highlight the beauty of the stone. A carving should complement the stone and not compete with it.
Animals are the preferred subject matter for Kevin's carving, and often the animals possess large feet–a common feature in Kevin's sculptures. The large feet signify not only the power of the animal, but also, hopefully, serve as a reminder to the viewer of our own heavy footprints being left on our planet.