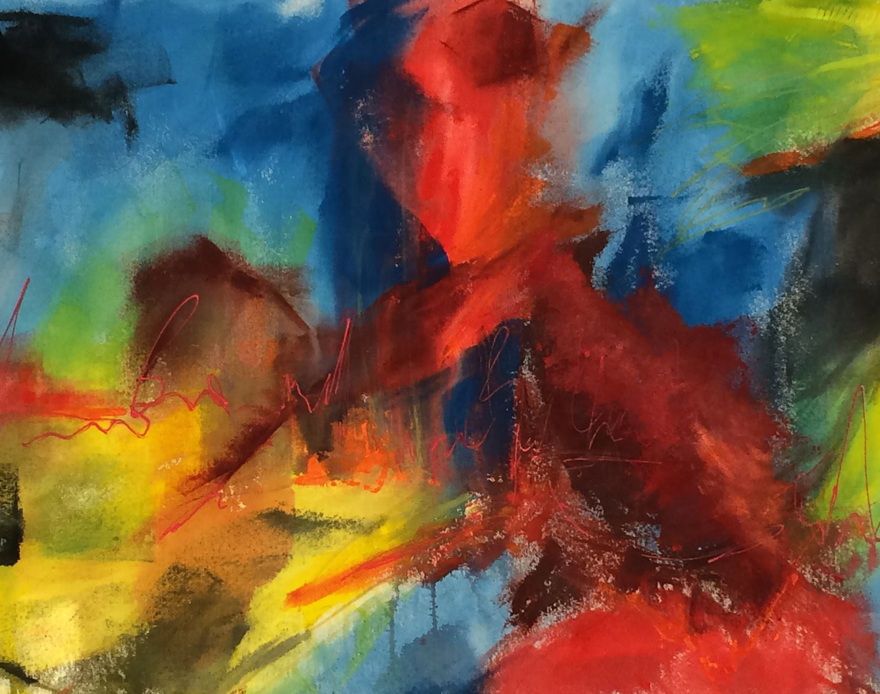 Catherine Gutsche, an Ottawa-based mixed media/abstract artist, works as a painter in her home studio. 
At 16, travel to China taught her the importance of pattern – inspired by manipulated designs and colours. Europe gave her the great masters' unique sense of colour combinations in size and texture; Australia, a feel for colour's impact. 
She earned her BFA at York University in graphic design, thus grounding her in the fundamentals of visual communication and composition. While pursuing her personal artistic vision, Catherine worked in graphic design in Toronto. In Ottawa she was a graphic designer and webmaster. As an active member of artists' groups, Catherine participates in solo and group shows. 
Recently retired, she is the current president of the West Carleton Arts Society. Catherine enjoys challenging her skills with a variety of styles and mediums. "If I tell someone I don't paint landscapes, I will paint a landscape the following week to explore how I can make a landscape fit my repertoire."